Welcome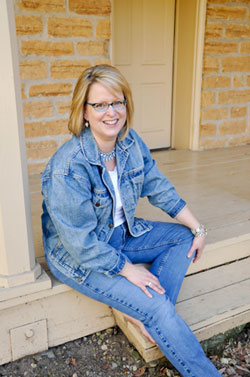 Welcome to my all-new website! After ten years, two New York publishers, and more than one million copies in print, I'm celebrating an exciting new chapter in my career: I've joined the digital revolution as an indie author.
Whether you've been a "Thacker Addict" for years or you're discovering my award-winning, bestselling historical romance novels for the first time, I'm glad you're here. If you love alpha male heroes, romance edged with danger, and scorching love scenes, you're in the right place. Choose your favorite format—ebook, paperback, or audiobook—and discover why readers call my emotion-packed historical romance novels "addictive" and "unforgettable."
I hope you'll stay awhile and explore. Meet the bold knights of the Stolen Brides series, the sexy bad boys of the Escape with a Scoundrel series, and the rugged Western heroes of the Lawless Nights series. Find out why audiobooks have become one of this year's hottest trends. And don't miss the Fun FAQs page, where I spill all sorts of secrets and offer a sneak peek at coming attractions.
Enjoy!
Shelly
Pssst – Click that little box in the lower right corner to join my newsletter mailing list. Subscribers get exclusive access to preview excerpts, cover reveals, free giveaways, and other fab fan goodies. You'll get a new issue about once a month, and we never sell or share your email address, so join today!